New and used Suzuki motorcycles for sale in Ipswich, Suffolk
Orwell Motorcycles are a Suzuki Motorcycle Dealer in Ipswich, Suffolk, we stock an impressive range of new and used Suzuki motorcycles in our showroom in Ipswich. We also serve the wider areas of Norfolk, Cambridgeshire, Essex and the East and South East of England including London. We are a multi award winning authorised Suzuki dealership and have sold lots of new and used Suzuki bikes to happy customers in the area for many years. We offer a delivery service for new and used motorcycles.
We have all the latest Suzuki motorbikes in stock, including sought-after model ranges such as GSX-R, GSX-S, V-Strom, SV, Burgman, Katana and more. As well as new bikes we also have quality approved used Suzuki bikes in stock from recent years, please contact us to check the latest availability.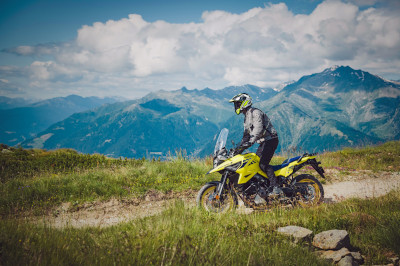 Buy a new or used motorbikes from Orwell Motorcycles, a top Suzuki Dealer
We can guarantee you a great experience if you decide to buy your new Suzuki motorbike from us, we pride ourselves in delivering exceptional service to every customer, please take a look at some of our reviews on Google. We keep a great range of Suzuki demonstrator bikes ready for a test ride and our Suzuki specialists are always on hand to answer any questions you might have.
You can find the latest Suzuki offers and finance deals available at Orwell Motorcycles in Ipswich, Suffolk. We can also look at part-exchanges and trade-ins towards a new Suzuki bike. We are able to provide a range of finance options and one of our trained team will happily take the time to look at the best options for you. Please visit the contact page to get in touch with one of the Suzuki sales team today.
Award winning Suzuki Motorcycle Dealer in Ipswich
We are a fully authorised Suzuki dealership, which means we also provide authorised servicing, repairs and MOTs for all Suzuki models, new and old. We stock a great range of genuine Suzuki accessories and genuine parts, including Suzuki's vintage parts range. Please speak to a member of the Orwell service team if you need any help with spare parts and accessories.
Suzuki isn't a name most people haven't heard of, in fact, we're rather confident that most of you will have turned your heads following the sound of a legendary Suzuki as it roars past you, dominating the street. Seriously well crafted, each and every model that populates that Suzuki range adds class, confidence and character like no other motorcycle out there. And who said you can't buy charisma?
For us, our pick lies within the beautiful GSX-S1000GT. Who can resist the metallic blue curves and alluring growl as you take on the twisties or the high-street but nevertheless, we offer their full motorcycle and scooter range here at Orwell, along with selected models that you'll find in our previously-loved used bikes range. We also offer riders their latest offers, giving you access to a new bike for much less, sometimes with even more for your money. Why not browse the range on our website today and find your next dream ride?
To see the latest news on the Suzuki GB webite, please click the link below.