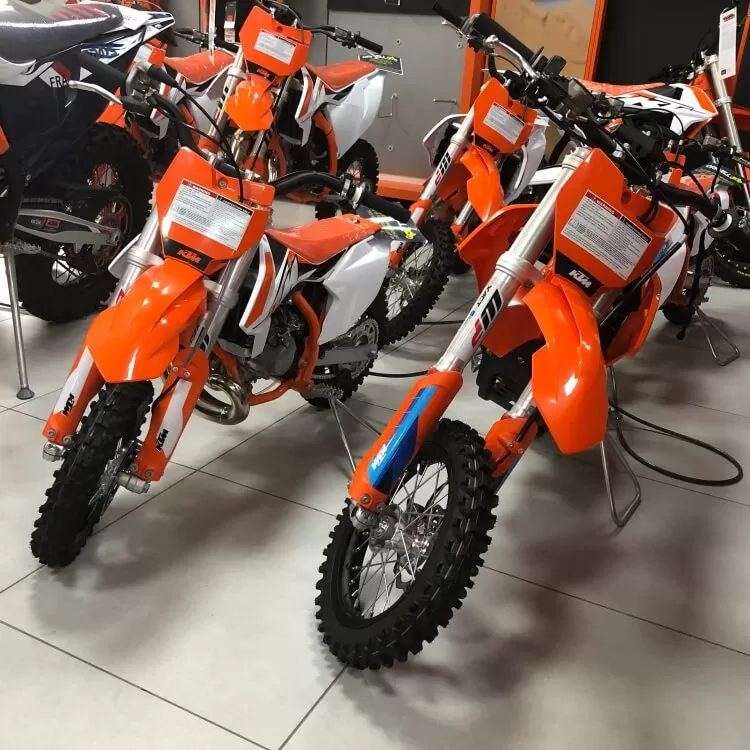 Sorry to mention the 'C word' but Christmas is approaching fast and we have some special two-wheel gifts for motorbike-mad boys and girls.
Dave Willis said: "KTM does a wonderful range of small bikes if your child wants to get into the off-road scene. And they're now complemented with some mini electric bikes."
The two-stroke motocross range starts with the 50 SX Mini and taller 50 SX, both £3,870, with automatic clutches.
The £4,820 65 SX gets a six-speed manual gearbox with a light clutch action.
Two versions of the 85 SX, both from £6,099, are offered with different wheel sizes. One has 17in front and 14in back wheels while the other rides on 19in and 16in rims.
The 85 SXs are also included in KTM's current VAT equivalent money-saving offer, while stocks last, so it's a great time to buy.
For those who want to take the electric power route, there are the £4,099 SX-E 3 and £5,699 SX-E 5. Both have six ride modes to alter the power characteristics to suit beginners to experienced riders.
The SX-E 3's electric motor has a 3.9kW output while the larger SX-E 5 produces 5kW.
Both offer up to two hours relaxed riding and up to 30 minutes at race pace on a single charge.
The electric range is due to be boosted with a forthcoming SX-E 2.
Find out more about the KTM SX range at orwell.co.uk/ktm/new-ktm-motorcycle-range/mx