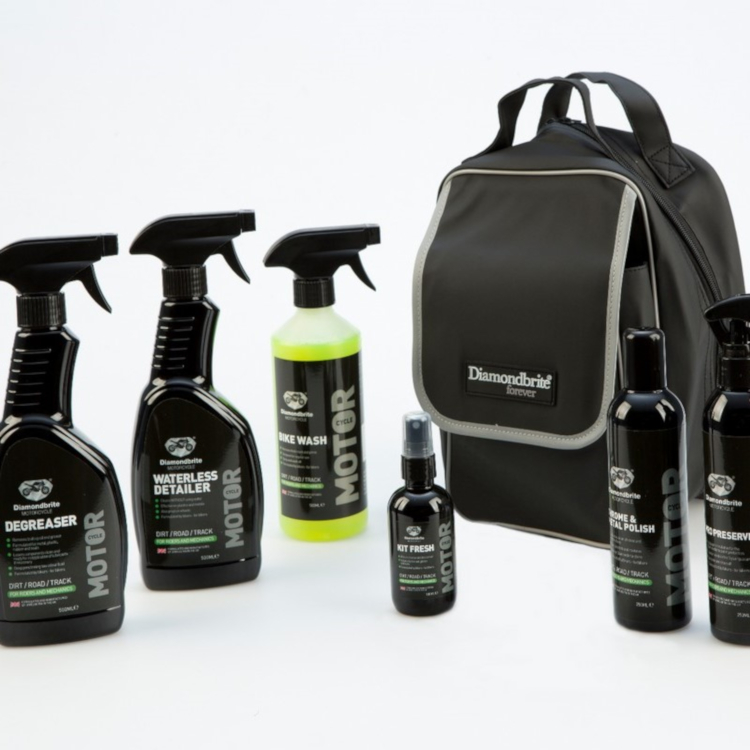 When you invest in a new bike you want to keep it looking like new so we're now offering Diamondbrite Motorcycle premium protection technology.
Diamondbrite, part of the Jewelultra group, has been available for cars for 30 years and the proven technologies have now been transferred to two wheels, along with new protection solutions.
There are two distinct solutions for bikers...
The PRO system is a fully-guaranteed, complete fluorocarbon polymer paint protection system which much be professionally workshop applied. The hard protective skin also leaves a high-lustre finish so rain and dirt run off easily. It makes the bike easier to clean with no need to polish it.
Complementing this is a core range of cleaning and protection products designed for easy use by the biker. These can also be bought as standalone products and do not require the bike to be PRO protected.
The Diamondbrite Motorcycle pack includes bike wash, degreaser, Pro Preserve paint protection top-up, waterless detailer, chrome and metal polish and kit fresh to combat bacteria which form on helmets, boots, gloves and inside clothing.
We can provide the full Diamondbrite protection care kit from only £199 fitted.