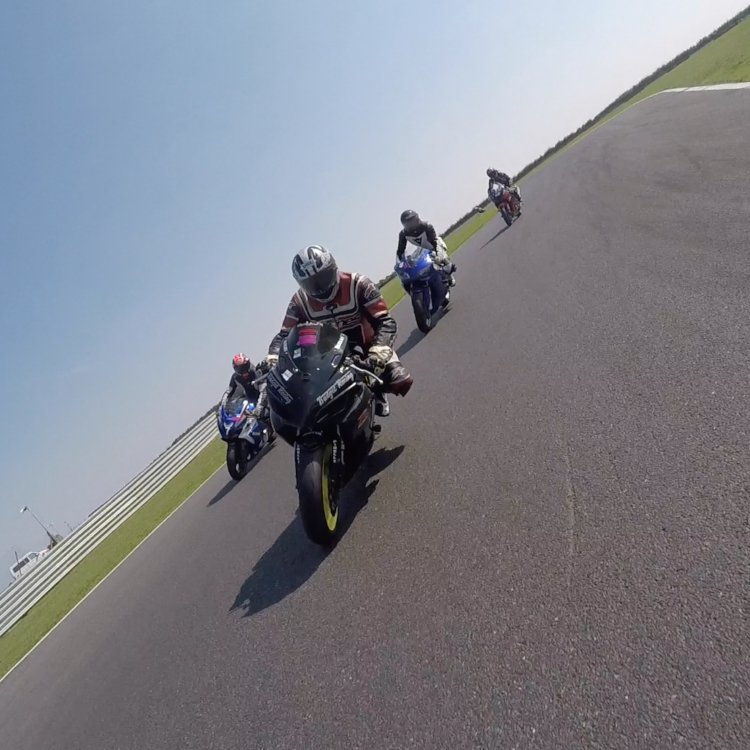 Some members of our team are track day fans and they're happy to share their knowledge and experience to put you on the right track and kit you out, if you fancy having a go yourself.
Director Dave Willis said: "We have people who go on track days regularly and have a good knowledge of what is needed."
They can help with advice on clothing, kit and equipment, as well as guidance on setting up your bike.
"If you're thinking about doing a track day, buying a bike for it or need to know what else you could buy, we're here to help and can give advice."
Parts and clothing adviser Dan Williams explained that track day riders had to wear leathers, either one-piece suits or two-piece with a full zip to join the top to the bottom. A quality full-face helmet is a must for track days involving modern bikes, along with leather gloves with a cuff and full-height leather boots for added protection.
Regular track day riders are also now investing in new electronic body airbags, which inflate automatically in the event of a fall, to protect the back and chest.
It is also advisable to wear a back protector and body armour which comes with most protective clothing.
Paddock stands are popular with track day riders along with tyre warmers to help maximise their performance. We can supply both and are now taking orders for tyre warmers.
He also suggested checking with the track day company about any special clothing or equipment requirements.
Service adviser Jack Bennett, a regular track day rider for four years, said the bike's mirrors should be folded in or taped over so the rider focuses on looking ahead not behind them.
The speedo should also be covered to avoid the distraction of looking at it.
He also advised making use of free tuition about riding the track to maximise your enjoyment and drinking plenty of fluids to keep hydrated.
Tyre specialists at the track will also advise on altering pressures as they will be getting hotter at speed. Remember to put the tyres back to road pressures when cold before heading home.