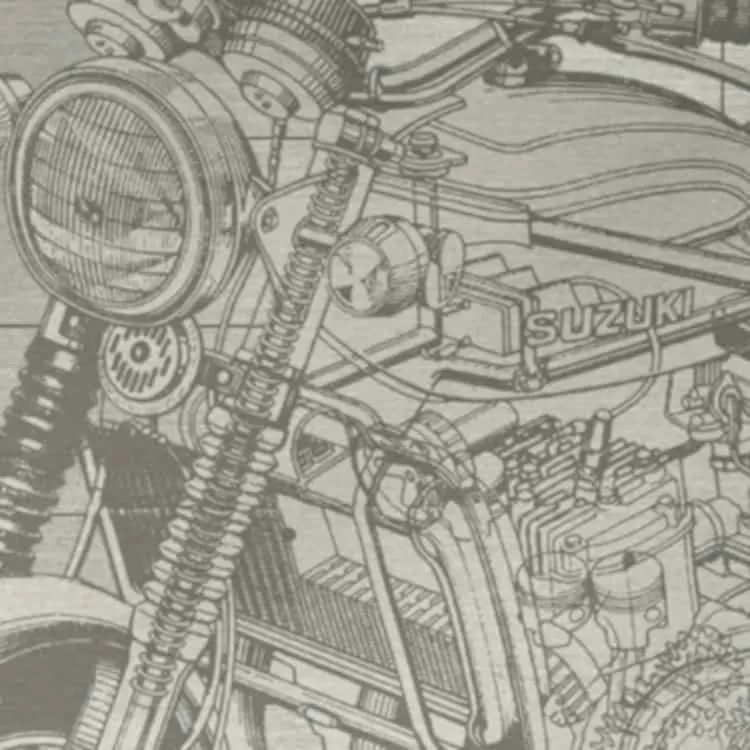 Winter is a great time to take on a restoration project of a vintage or classic motorbike. Suzuki can help with its specialist parts programme.
A wide range of vintage and classic Suzukis are covered so you can buy genuine parts. New models are being added all the time.
One of the latest is the original Katana GSX1100S, dating back to the early 1980s.
Suzuki's Vintage Parts Programme, launched in 2013, has played a key role in injecting life back into vintage and classic Suzuki motorbikes. It has supported the rebuild and restoration of some legendary and iconic machines to some treasured finds such as the neglected GSX-R1100 that was restored by the Suzuki Apprenticeship Programme.
Many restorations took place at various Motorcycle Live events.
Parts are currently available for:
RGV250
GT750
GSX-R750F to H
GT250EX (X7)
A50P (AP50)
GS1000SN
GT185 K-C
GT550 J-M
RG500 G & CH
Katana GSX1100S
GSX-R1100 G-J
GSX750ET/X
TL1000S
GSX-R1100L
GSX-R750 SRAD T-X
GSF600Y-K4
GSF600 S-ST/X-SX
GSF1200 T-Y
RGV250 M-T
SV650X K2
GSX-R1000 K1-K2
GSF1200 K1-K5
TL1000RY
GT250 K-M, A-C
We can also help you source parts for restoration projects on other Japanese motorcycles too.
Find out more about Suzuki's Vintage Parts Programme at bikes.suzuki.co.uk/vintage-parts-programme/
You can also order parts by calling 01473 257401 or email spares@orwell.co.uk