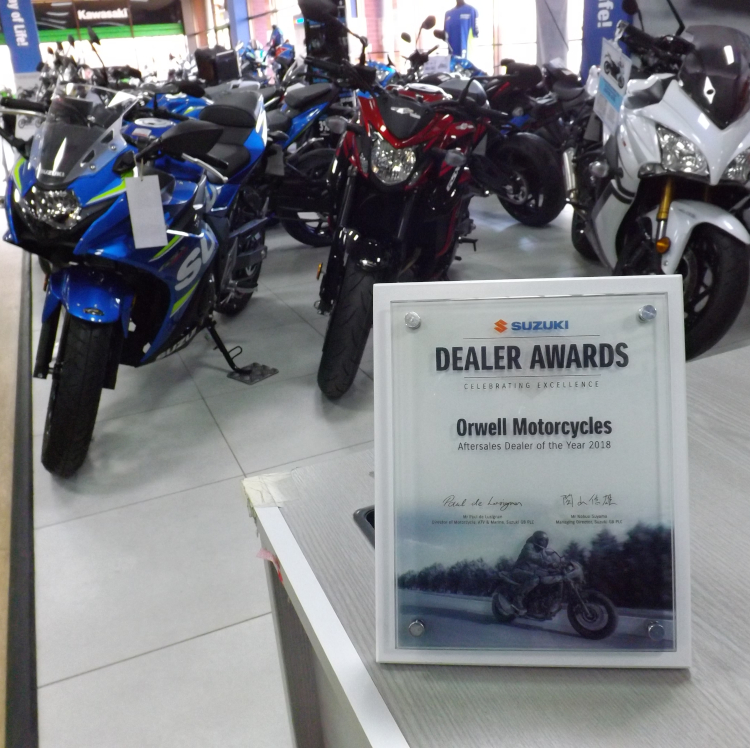 2019 got off to a great start for Orwell Motorcycles when we won the coveted national 2018 Suzuki GB Aftersales Dealer of the Year award for the first time, putting us top out of more than 100 dealerships.
Rewarding our high standards of aftersales service, covering the workshop, parts and accessories, it was judged on data automatically uploaded daily to Suzuki, mystery aftersales shoppers and customer feedback, via surveys and reviews, direct to the manufacturer.
And we continue as an elite Kawasaki dealership too, having finished once again in the top 10, out of 80, in the Performance of a Lifetime league table. We finished seventh overall for our performance for sales and aftersales against target, as well as our professional approach to a mystery shopper's visit.
As an elite Kawasaki dealership, we now have access to further special deals and offers for our customers.