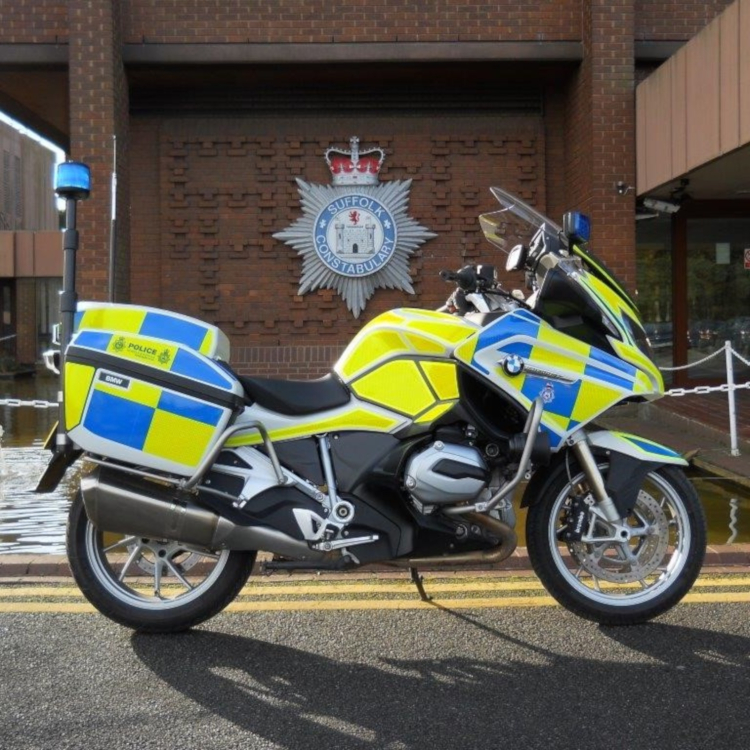 Want to improve your riding skills, become a safer rider and have fun at the same time?
There are still places on the last Safe Rider course of this year, run by Suffolk police motorcycle officers. It takes place on the evening of Friday 4 October and during the day on Saturday 5 October.
Suffolk police motorcyclists run seven Safe Rider courses a year and they'll start again in April next year.
PC Andy Masterson said Suffolk police motorcyclists on the Road Casualty Reduction Team are returning to their role of engagement, education and enforcement, having been redeployed temporarily to other policing duties.
Safe Rider is about engagement and education and the team is looking at dates for next year's training programme.
"Safe Rider is very important to us," he said. "Unfortunately, the motorcycling community makes up a small percentage on the road but 20% of fatalities over the year because of the vulnerability.
"It's not always the person on the bike. It's often the other road user."
The workshop, at Police Headquarters, Martlesham Heath, Ipswich, costs £50 (£25 to encourage under 25s).
It starts on Friday at 7pm with classroom sessions on roadcraft, especially positioning and cornering.
On Saturday morning, riders go on an escorted ride with a class one police motorcyclist. A maximum three to one ratio ensures an accurate and personalised assessment of your riding performance, which will be explained to you at the end of the session.
This is followed by a light lunch, included in the cost, and a Rider Down classroom session on collision scene management and first aid by Suffolk Fire and Rescue Service.
Rob Walters, a director of Orwell Motorcycles which sponsors the Safe Rider scheme, said: "We are very much behind Safe Rider and all that it does to promote road safety among bikers and the fact that it's also an introduction to advanced motorcycling.
"Anything that makes biking safer has to be supported.
"Many members of our team have done a Safe Rider course and can speak from experience about how worthwhile and enjoyable it is."
To find out more about Safe Rider, or book a workshop, email saferider@suffolk.pnn.police.uk