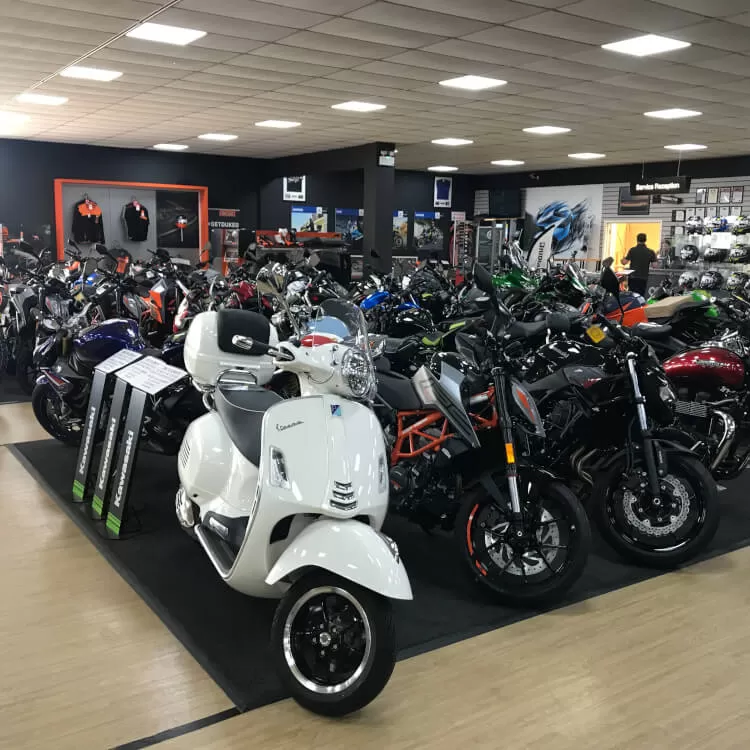 It's been another difficult year, which has seen us playing catch-up since the showroom reopened in April, but we're delighted to say that our motorbike sales are back on track.
Director Dave Willis said: "This year has gone very well.
"Covid restrictions meant we couldn't reopen the showroom until 12 April and, before that, we didn't have as much new or used stock as usual.
"In March we were actually wondering what we were going to sell when we reopened the showroom.
"Fortunately, KTM has supplied everything it promised and has done a great job.
"Kawasaki has been short of a lot of stock but we've managed to get hold of models when we've sold motorbikes. But we would have liked more display models in the showroom.
"Suzuki has started releasing a few new motorbikes after slimming its range back last year with Euro 4 models coming to an end in December."
Dave hopes there is still more to come from Suzuki this year.
"Suzuki promised four big bikes this year. It has released the new Hayabusa, GSX-S1000 and GSX-S950 so, hopefully, there's another one to come."
New models and pent-up customer demand have fuelled sales and they're almost back to where we want them.
"Sales are definitely up on last year because, at this time last year, we'd only been open again for one month.
"I reckon, by the end of August, we'll have caught up for the months we were closed this year and we'll be on track."
Selling so many motorbikes has put pressure on the sales and workshop teams and we really appreciate their hard work and customers' patience, understanding and loyalty.
The lockdown created a big push to online sales, which saw us selling and delivering more bikes to new customers out of this region, and people doing their finance proposals online.
Now we're selling more new bikes, we're getting more trade-ins to boost our used stock so it's a win-win.
The workshop has been particularly busy, preparing used bikes for sale, on top of the usual servicing and maintenance work.
See our used bike stock at orwell.co.uk/used-bikes-ipswich