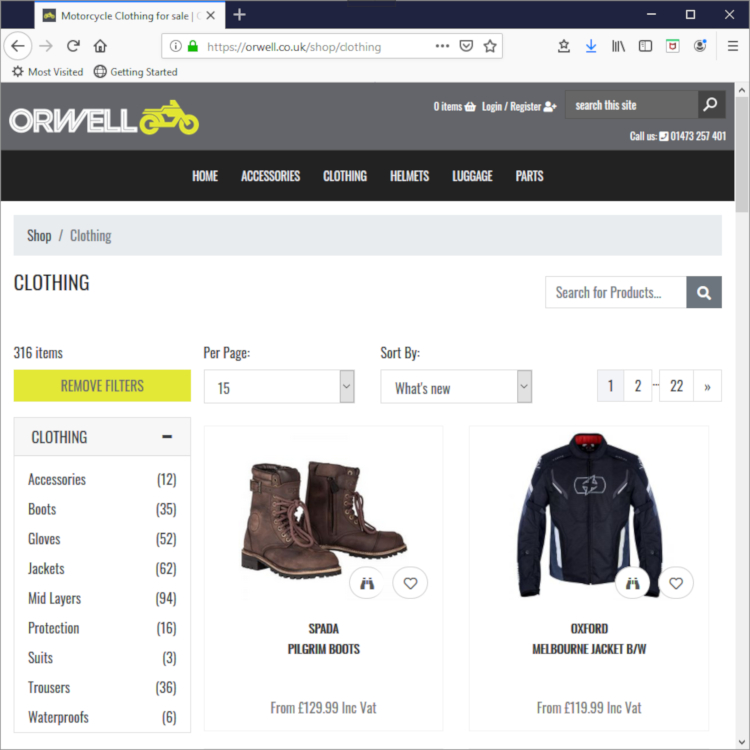 Our revamped online shop is one year old and going from strength to strength, with customers finding it a convenient way to shop for their motorcycling needs.
The online shop was relaunched in July 2018, at the same time as the new website. It features more products, including clothing, accessories, maintenance products and safety and security items, and is also more user-friendly than the previous version.
Dave Forster, parts, clothing and accessories manager, said: "You think nothing of doing an online grocery shop from the supermarket and if you want accessories, and don't want to drive into town, it is so convenient and easy to use our online shop on the website."
Some customers also use it as a shop window to check out clothing or products before visiting the dealership to buy or requesting them as present ideas.
Order before 1pm and you can generally have next-day delivery. Delivery is free on orders over £50 and clothing can be returned if it does not fit.