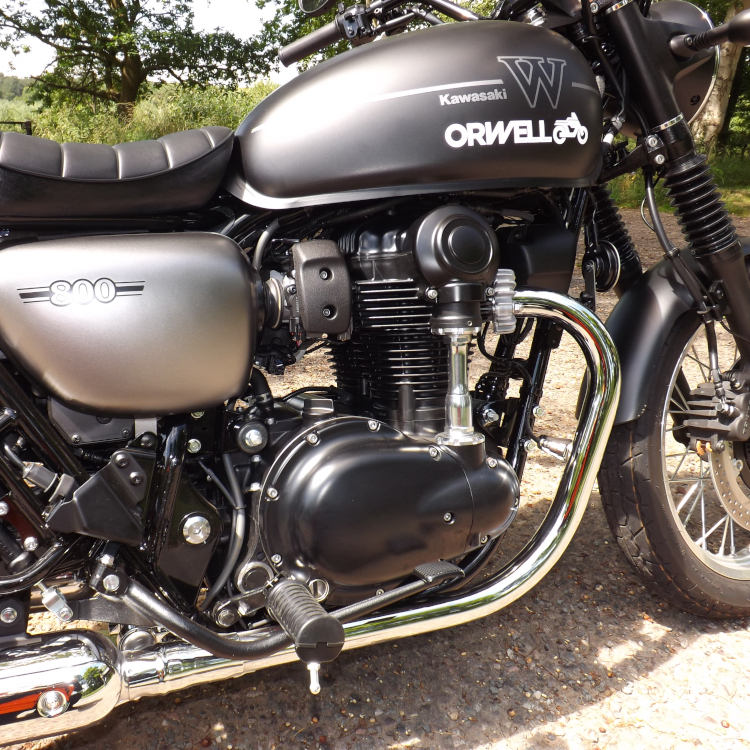 Motoring journalist Andy Russell reviews the revived Kawasaki W800...
Look at the Kawasaki W800 and you could be mistaken for thinking it is an old British bike.
But this latest modern model, back in the range with a new Euro 4-compliant engine, is bang up to date when it comes to technology and rideability.
The Street and Café versions may look like a 1950s BSA but it's no blast from the past.
In fact, this new W800 is 90% new with a lighter, stiffer chassis, uprated disc brakes and an A2-compliant 47bhp 773cc parallel twin engine.
The torquey twin pulls strongly from low revs but, use the five-speed gearbox to keep the engine buzzing, and it's pokey enough to make decent progress.
It's not a bike you'd want to ride huge distances on but it's great on twisty country roads with enough power and performance to have fun without getting out of hand.
It would also make a good commuter, mixing business with pleasure.
It's not too big that you couldn't get through traffic, easy to manoeuvre and you don't need long legs to get both feet flat on the ground. And the suspension is soft enough to take the sting out of bumpy roads without being spongey.
If you're reviving nostalgic memories of biking the W800 fits the bill, especially if you like cleaning chrome but not the oil leaks!