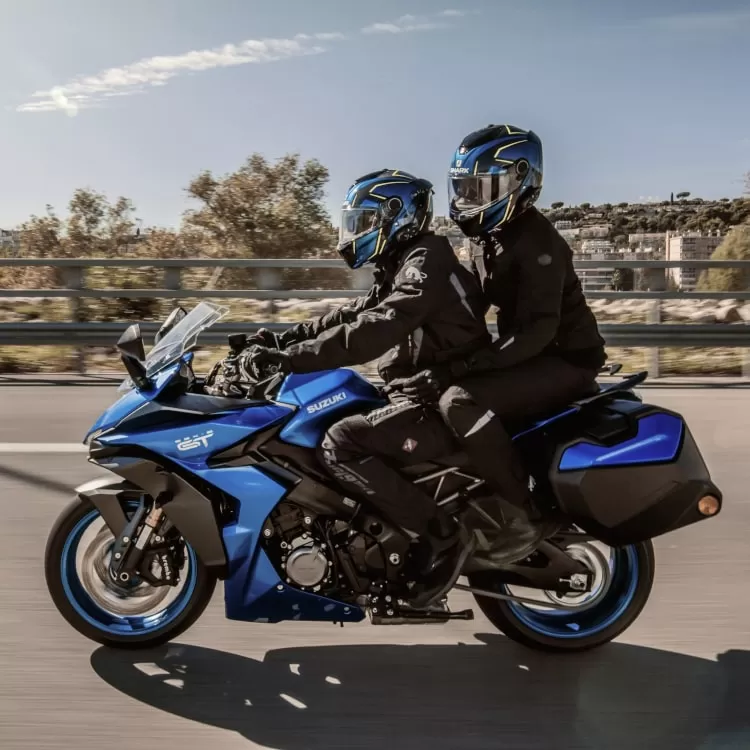 The new Suzuki GSX-S1000GT looks set to be a huge hit when it arrives early 2022.
The sports tourer has received rave reviews from motoring writers who put it through its paces on the launch in Scotland and we've had a terrific response from customers.
Director Dave Willis said: "It has sparked a lot of interest. We've been getting loads of leads coming in about it.
"We're sending out mail shots to people who've shown an interest. We now have a group of nearly 40 people who are getting regular updates about the Suzuki GSX-S1000GT.
"It's certainly got people talking about the brand and I think next year will be very interesting because Suzuki is talking about bringing more new bikes out."
We're still waiting to hear about having a demo model but expect it to create even more interest.
The GSX-S1000GT sports tourer shares the naked GSX-S1000's 152PS four-cylinder engine, agile chassis and comprehensive suite of electronic rider aids and adds a tall screen and wind-cheating bodywork.
Priced at £11,599, the new GT is designed for speed and comfort.
The comfortable, upright riding position, plush pillion seat and optional hard luggage, which can hold full-face helmets, mean it can cover long distances two-up effortlessly.
Find out more at orwell.co.uk/suzuki/new-suzuki-motorcycle-range/sport/gsx-s1000gt