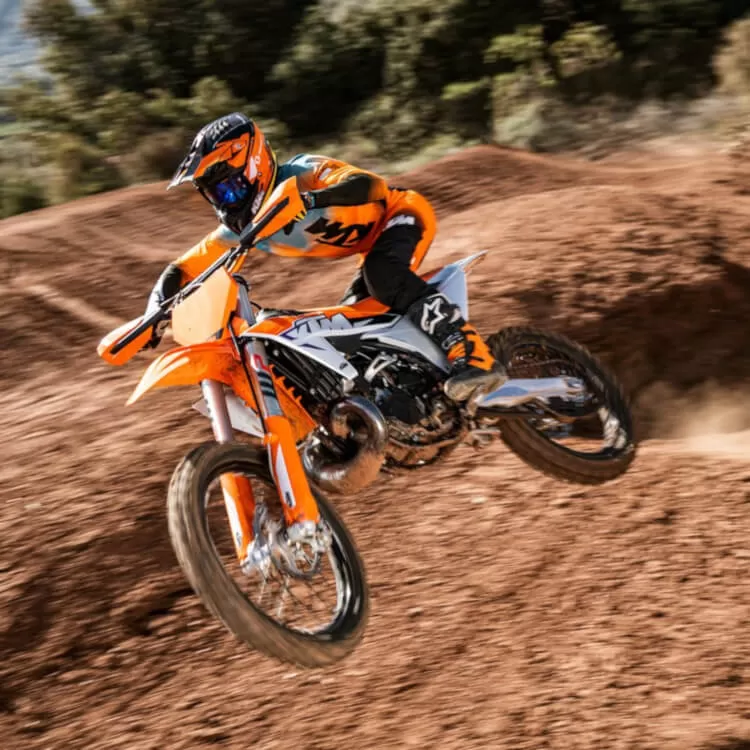 New stock of KTM motorbikes is arriving in the showroom but is selling quickly.
Other brands are still suffering shortages of stock and limited supply of new motorbikes.
We had a dozen new 2022 125 Dukes arrive in the space of a week but half have already been sold.
They should have started arriving in January but had been delayed.
We hope to have some more towards the end of the year but, with ongoing stock shortages affecting all brands, nothing is certain.
We're also now taking delivery of new 2023 KTM SX motocross models with the new two-stroke engines featuring electronic fuel injection and electric start.
This month we're expecting two SX 125 and one SX 250 two-strokes and five SX-F 250 and three SX-F 350 four-strokes.
We also have a total of 10 mini KTM SX 50, 65 and 85 motorbikes and these children's models sell really quickly.
Dave Willis said: "If you're after a new 125 Duke it's a good time to get one now. I would not rely on any new stock now as supply is still being affected by a shortage of computer chips.
"Stock is still a nightmare. Manufacturers are now starting to say that they've run out of stock.
"We're hoping they will release 2023 models a bit earlier so they start coming in towards the end of the year.
"But if you're looking seriously at buying a new motorbike, do it sooner rather than later. We have models on order but no dates when they will all arrive," he explained.
To meet customer demand, some manufacturers are concentrating on building their bigger bikes which are more popular.
Kawasaki has stopped taking orders for its 125s and we have no idea when the limited number of Suzuki 125s we have on order are likely to be delivered.
"At the moment I would take whatever is in the showroom because I'm afraid I can see it getting worse for a few months more before it gets better. But we don't know how many months," he added.