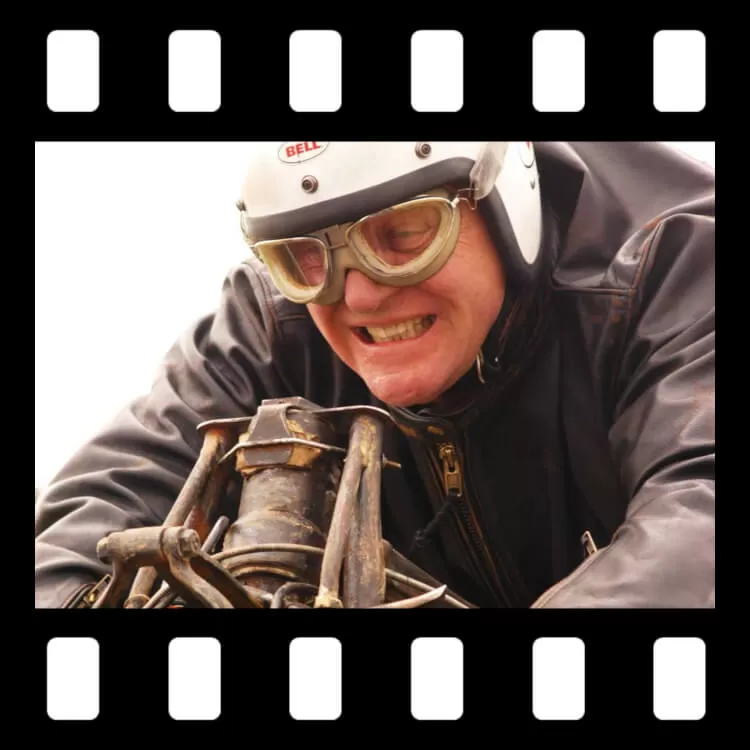 Everyone loves an underdog rising to the challenge which is why 'The World's Fastest Indian' is a hit with motorbiking film fans.
One of them is Joe Lowe, our service manager.
"I enjoyed every minute of 'The World's Fastest Indian'. What's so great about it is that it's about a motorbike and one man's passion," he said.
This 2005 movie, starring Anthony Hopkins, is a film drama based on New Zealand speed bike racer Burt Munro and his highly-modified 1920 Indian Scout motorcycle.
It follows his epic journey, battling adversity and health issues, from his home country to the Bonneville Salt Flats in Utah, America, in the late Sixties to see how fast his Indian really was.
Along the way he meets people who rally round to help him set a new land speed record and be hailed a hero at the age of 68.
"I've always been interested in land speed records and that's why I thought it was so amazing," said Joe.
It's also well filmed, with great high-speed action footage and thrills and spills to add to the adrenaline rush.
And there's the feelgood factor of someone achieving their dreams against all the odds.
Thanks Joe for sharing this must-watch motorbike movie.
If you've not seen 'The World's Fastest Indian', you can pick up the DVD online for around a fiver or on Amazon Prime for free.