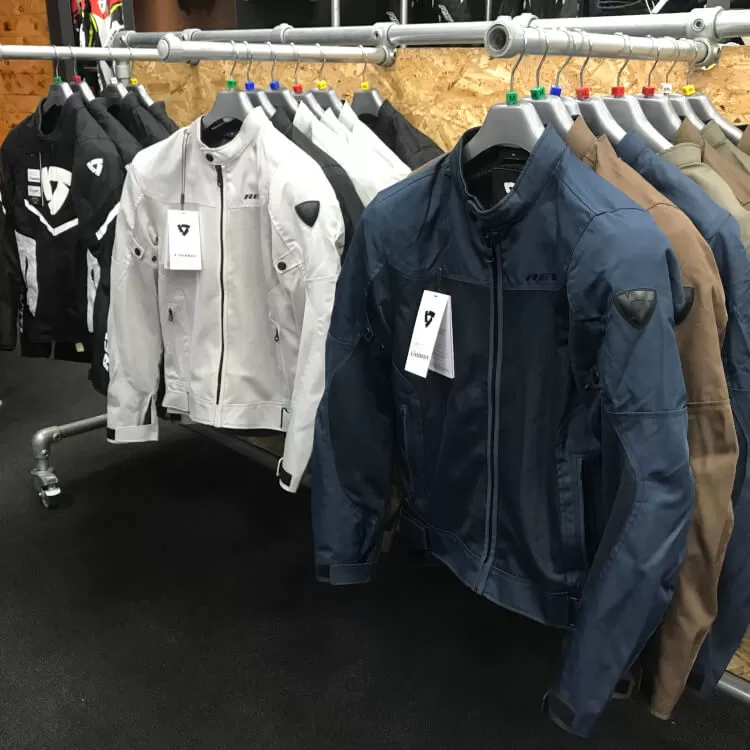 Bikers love a warm, sunny day but protective clothing can leave you feeling hot under the collar.
The answer for many riders is a stylish lightweight mesh jacket which combines armour with airflow.
David Forster, general manager, explained that these lightweight, ventilated, textile jackets feature large mesh panels on the front, back and forearms which let air through to keep you cool.
They still have shoulder and elbow armour and the impact areas are made from abrasion-resistant polyester. You can also upgrade them by fitting a back protector.
The jackets look pretty cool too as casual wear.
We stock two different jackets from the popular Rev'It range:
The £130 Eclipse in black, silver, dark green, dark blue and brown
The £160 Arc Air in black and white but we can get other colours – all black, black with yellow trim and black and white with red trim
"We sell a lot of them because they are very reasonably priced," he said.
See the full range of jackets in our online shop at orwell.co.uk/shop/clothing/jackets