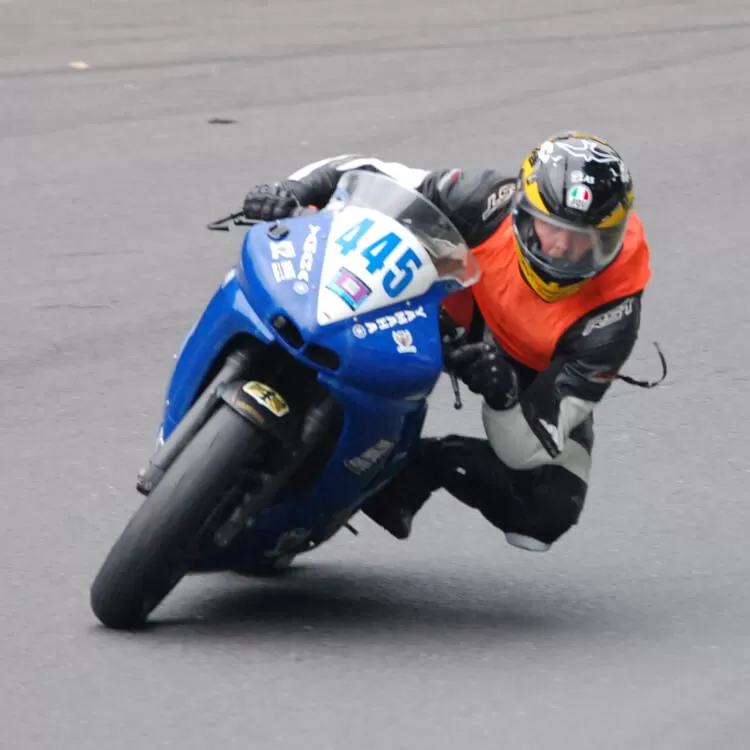 Matt Finch is on a mission to use his love of motorbikes and motorsport to promote a serious message about men's health, after beating testicular cancer.
The 32-year-old rookie rider has taken up racing to encourage men to check out the symptoms, and themselves, of testicular cancer.
Director Dave Willis said: "We applaud Matt's motorsport initiative and are happy to support him in his bid to raise awareness for a great cause."
Motor racing fan Matt, whose race name 445 One Ball Racing also helps promote his cause, started racing after overcoming cancer.
He did one race in 2020, two last year and aims to do three race weekends this season, with No Limits Racing, but is limited by working shifts and, with a young family, funding more meetings.
Matt, who lives near Woodbridge, rides his 2004 Yamaha R6 in the Metzeler Newcomer 600 class and competed at Snetterton last month.
His best result was a creditable 16th place in his class in one of the weekend's four races which featured a mixed grid.
"After the cancer diagnosis I decided that I wanted to live without regret and start racing myself. Part of my motivation was also to raise awareness of testicular cancer among other riders.
"It is something I've been wanting to do for a long time and my cancer diagnosis was a bit of a catalyst for what I wanted to achieve and living life to the full.
"A large demographic of the race track is young men, similar to me, and the idea is to raise awareness of the disease and encourage them to recognise the symptoms and get early help from their GP, rather than burying their head in the sand," he stressed.
"I found that people were quite coy talking about testicular cancer."
Matt comes from a family of motorbike riders – father Peter did speedway and grass track racing locally – and Matt started riding in his grandfather's garden.
He first rode on track 10 years ago at the Ron Haslam Race School and did the odd track day until 2016. His cancer diagnosis at Christmas 2017 changed his life but, fortunately, it was caught early and treatment was successful.
Matt has been mentored by British Superstock racer Martin Buckles who has advised him about bike set-up and riding.
His other two race meetings are at Brands Hatch in late July and Cadwell in early September.
Check out Matt's social media feeds:
[Photo: Lucy Burgess]