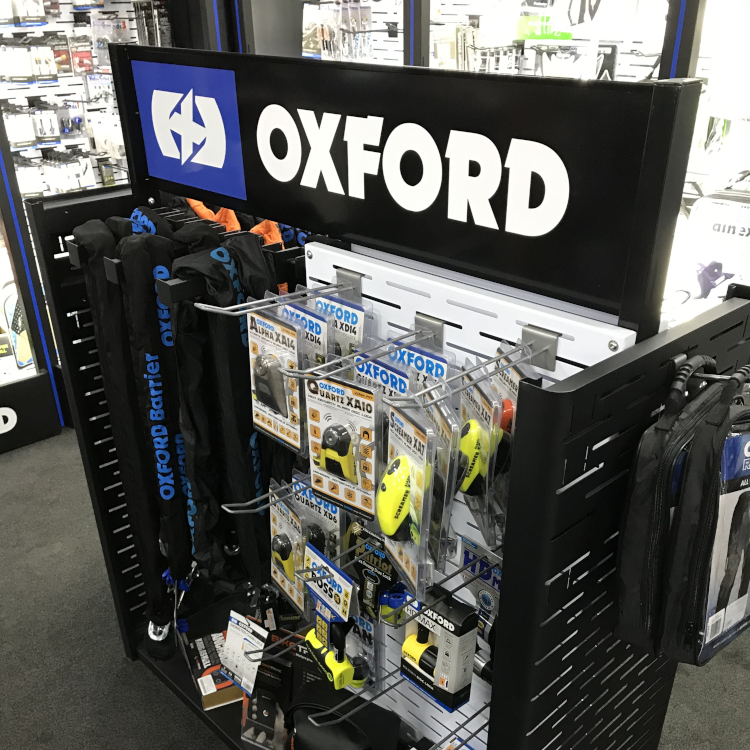 You spend a lot of money on your bike so invest in some extra security to help keep it safe when you park up.
We have a range of disk locks, chains and ground anchors in stock, all designed help deter bike thieves. It won't cost you a fortune for some extra peace of mind and using Thatcham-approved chains and locks may help reduce your insurance premium.
Chains cost from £44.99 up to £129.99 for a really heavy-duty one and they can also be combined with a £74.99 ground anchor to firmly secure your bike where you store it.
Disk locks, from £21.99 running up to one with a 110-decibel alarm at £74.99, are quick and easy to fit when parked. A minder cable which runs up to one of the control levers when the lock is fitted will remind you to take it off before riding.
They are available with securing pins of various sizes and parts advisor James Wright said: "The heavier duty the pin, the harder it will be for thieves to cut through it."
Disk locks are also easy to store in a topbox, a tailbag or even under the seat on some bikes.
If you don't have a topbox or can't fit your helmet into it then a lid lock might be the answer for £14.99 so it can be secured to the bike itself.