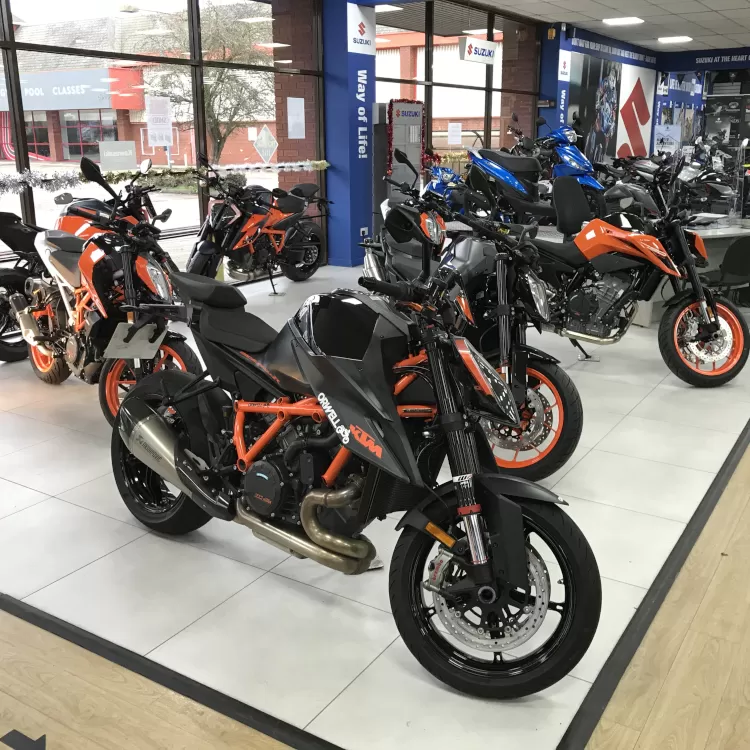 Last year was a challenging one for motorbike sales but our 2020 performance was very encouraging.
It was our first full year with the KTM street bikes franchise, as the dealer for Suffolk, and our performance was better than expected, despite the stop-start nature of business thanks to coronavirus restrictions.
Such was the success that KTM accounted for around a third of our total new motorbike sales.
Kawasaki performed ahead of the market and our share of the brand's UK sales also increased.
Kawasaki was our top-selling brand last year, slightly ahead of KTM with Suzuki not far behind in a market that also suffered supply problems due to Covid-19.
Sales manager Mark Trench said: "KTM has performed better than we'd expected, with no sales history to go by.
"KTM has clawed its way up to become a premium player in the motorcycle market."
Stars of the KTM range which won over buyers were the 790 Adventure and big-capacity models such as the 1290 Super Duke GT and 1290 Super Duke R. The launch of the new 390 Adventure was also well accepted and boosted sales.
"Kawasaki brought a lot of new bikes to the market last year. The Ninja 1000SX has been welcomed by Z1000SX customers and people moving to the brand. It's our best-selling Kawasaki.
"Suzuki GB was heavily promoting its range with some great campaigns which helped out. And the GSX-S750 was a big seller."
See our new bike franchises at orwell.co.uk/new-bikes