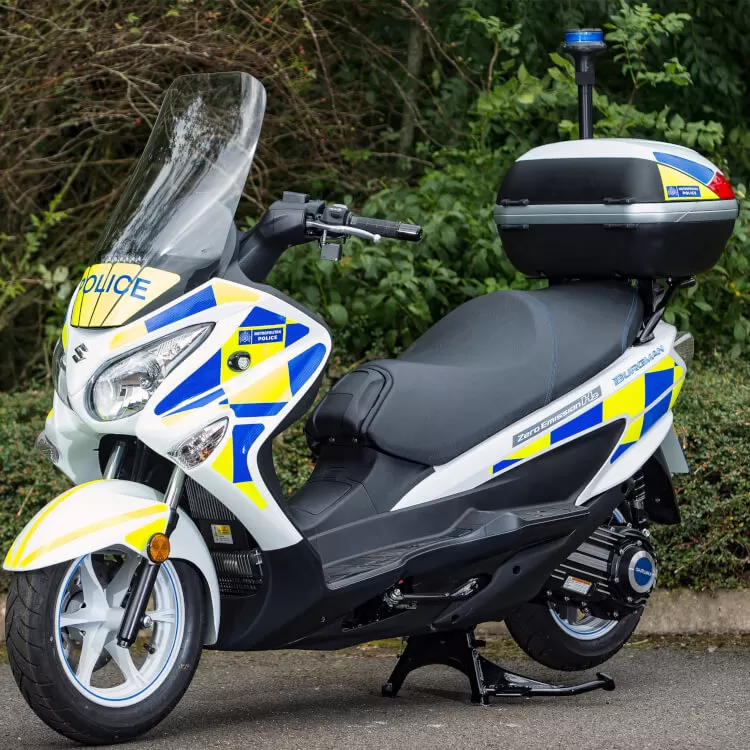 With the car industry on a charge to an electric future what's in store for the motorbike market is not a clear-cut path.
Sales of new, battery-only pure electric cars were up 157% in the first eight months of this year.
While the Government has brought forward its ban on selling new petrol, diesel or hybrid cars in the UK from 2040 to 2035, and there is now talk of accelerating selling only new electric cars from 2030, the motorcycle market has so far escaped any such restrictive legislation.
That's not to say that there are no electric bikes. Manufacturers, including Zero, Energica, Sur-Ron and NIU, are already selling a range of electric street and off-road motorbikes and scooters.
Mainstream Japanese and European brands are also working on electric bikes, as well as hydrogen fuel-cell models.
Suzuki trialled zero-emission hydrogen-powered Burgman scooters with the Metropolitan police in 2017 for 18 months.
Suzuki has also been working on an electric scooter for the Indian market which saw more than 21 million motorised two-wheeler sales last year.
Kawasaki has been doing electric vehicle (EV) research for many years. It has been working on an electric bike, known as the Kawasaki EV Endeavor, about the size of a Ninja 650 with four gears and a range of about 60 miles.
KTM offers four electric bikes but none for road use.
While Japanese manufacturers are looking at electric and hydrogen power, there seems to be no rush to get these eco motorbikes to the market.
Director Dave Willis said: "The Japanese brands seem to be waiting for the market share to increase before launching their products.
"Electric bikes are still expensive to buy, compared to traditional petrol models, and people have questions about residual values.
"For the time being, we see petrol motorbikes and scooters as being a green alternative to using a car. They've been promoted as being a greener form of transport, reducing traffic congestion and riders are not covering such high mileage as car drivers," he added.
Would you ride an electric bike? What do you think will power motorbikes of the future? Let us know.