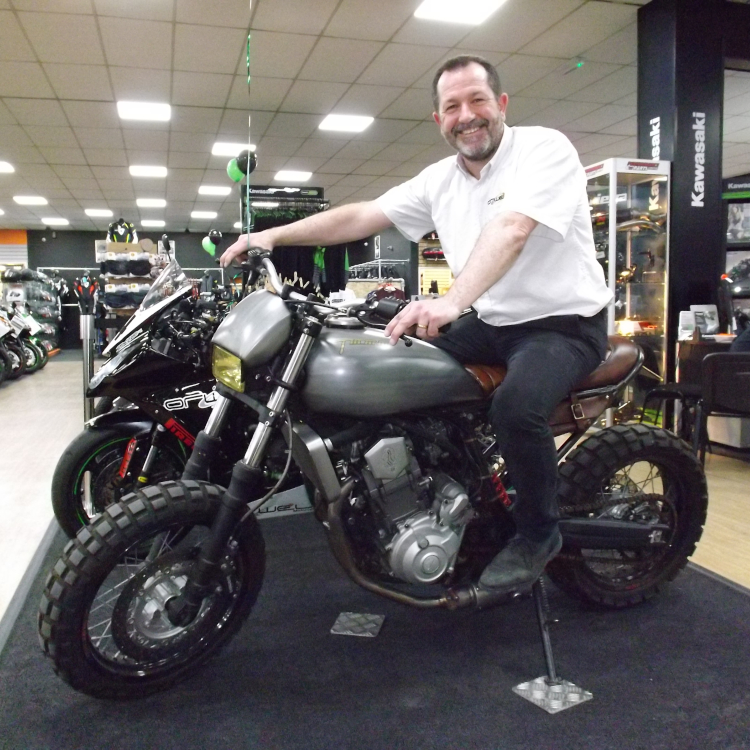 It's the longest motorcycle rally ever attempted in the UK – a 1,250-mile adventure from the southern tip of England to the northern tip of Scotland over five days.
To make it more challenging, you ride an 'inappropriate' motorbike - custom, classic, cafe-racer, chopper or maybe a scrambler.
Orwell Motorcycles' directors Dave Willis and Rob Walters are preparing bikes and packing camping kit for the Great Malle Rally in June.
Dave is riding his Tucano - basically, in every sense of the word, a Yamaha XT660 customised by Old Empire Motorcycles. Rob has opted for a Ducati Monster S2R 1000.
Dave enjoyed the Malle Mile a couple of years ago and encouraged Rob and a couple of friends to enter this year's rally.
"It's a nice relaxed motorcycle environment. There's no pressure and it's a bit of a challenge. Lots of people have ridden the length of the country but not on inappropriate motorbikes."
Riders start at The Lizard in Cornwall and travel the length of Britain across mountains, coasts and valleys, mainly on B-roads.
Teams are given the five secret rally checkpoints the evening before each day's ride. They are also up against the 'perfect' time for the route with the nearest team overall taking the 2019 Great Malle Rally title.
Stage one - through the wilds of Cornwall and Devon to Cheddar Gorge.
Stage two - Wales, including the mountains and valleys of Snowdonia and back into England.
Stage three - the two highest Lake District passes, finishing in the Scottish coastal lowlands.
Stage four - Loch Lomond, The Trossachs, through the Highlands to the west coast of Scotland.
Stage five - dramatic west coast of Scotland to the Castle of Mey at the far north of Scotland.
Good luck and safe riding!