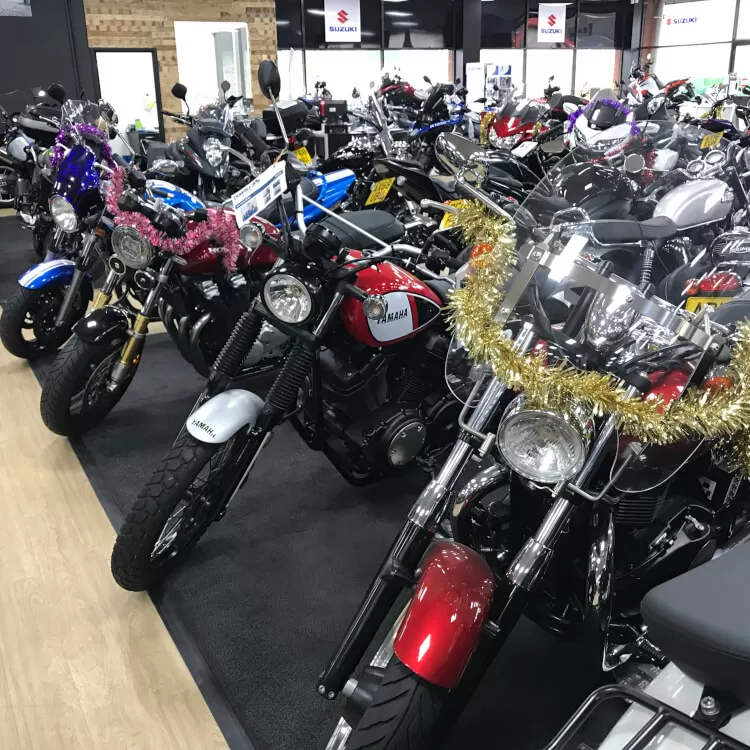 Happy new year! We're looking forward to 2022 but how will it turn out after the last Covid-hit couple of years?
Business was not as bad as first feared and our sales continued to grow year on year in 2021 which was no mean achievement with new motorbikes, parts, clothing and accessories all hit by the coronavirus crisis and stock shortages.
Our sales grew again in 2021, helped by the growth of our relatively-new KTM street bikes franchise and the arrival of off-road bikes last summer too.
Dave Willis said: "Sales could've been a lot worse. We've had a lot of supply issues and it's fair to say that some manufacturers have managed it better than others.
"New models have been coming through more slowly than normal but the Orwell team has done a great job managing stock. Hopefully, not too many customers have been let down.
"We were taking any stock we could get."
For 2022 we've been allocated most of the KTM motorbikes we wanted throughout the year and hope we can achieve similar results with Kawasaki and Suzuki.
Demand will almost certainly outstrip supply again and new motorbikes will sell quickly. It currently looks unlikely we'll be able to get more stock once they've been sold.
On the used motorbike front, sales have been very strong with some customers taking this route rather than avoid long waits for a new bike or even filling the gap until their new model arrived.
A few years ago, used motorbikes accounted for about two-thirds of our sales but, driven by PCPs, the split between new and used has become closer to 50/50.
As a result of Covid supply issues and restrictions forcing dealerships to close, more people are now buying used motorbikes online so they account for more sales again. We've been supplying them nationwide rather than just across our region.
Thanks for supporting us last year and, Covid restrictions permitting, we hope to see you in 2022!