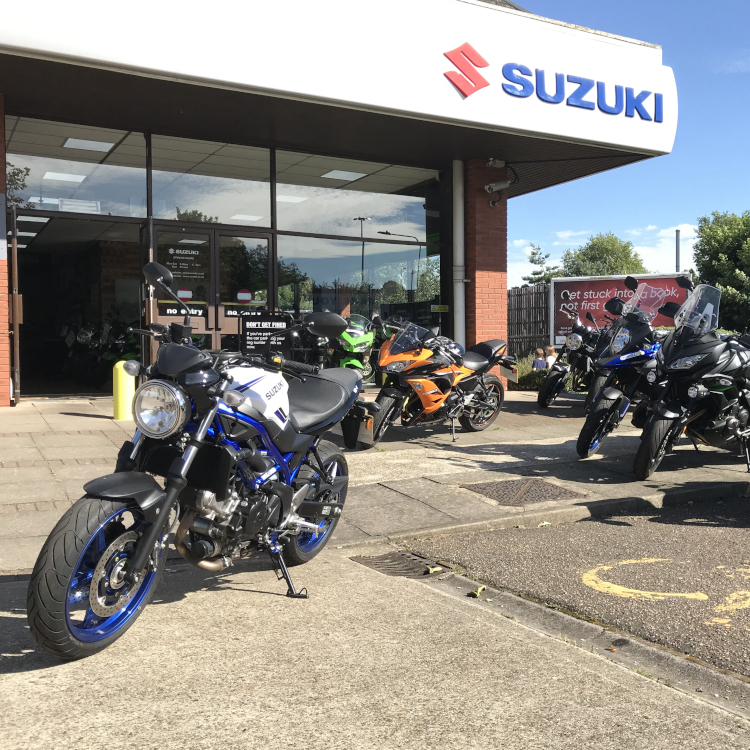 We're holding our first ever demo bikes road test evening on Wednesday 24 July.
The event will start at 5.30pm, when the dealership normally closes, and continue until 9pm with test rides until 8pm. We're also planning to have a barbecue.
You need to book your place, and any test rides you want to take, so we have an idea of how many people will be attending and can organise as many rides as possible.
Some of our Kawasaki and Suzuki demo bikes will also be available for sale.
Sales manager Mark Trench said: "We want people to ride our demo bikes so want to give them every opportunity to do so.
"Many people can only ride them at weekends but we are only open on Saturday and people are often busy then. This road test evening gives them another chance to take a demo ride.
"And it will also be an opportunity for some of our staff to ride the demo bikes as well because they are so busy they don't have time to do so during the day."
Our workshop will also be open for MOT tests and free safety checks for customers who have booked test rides.