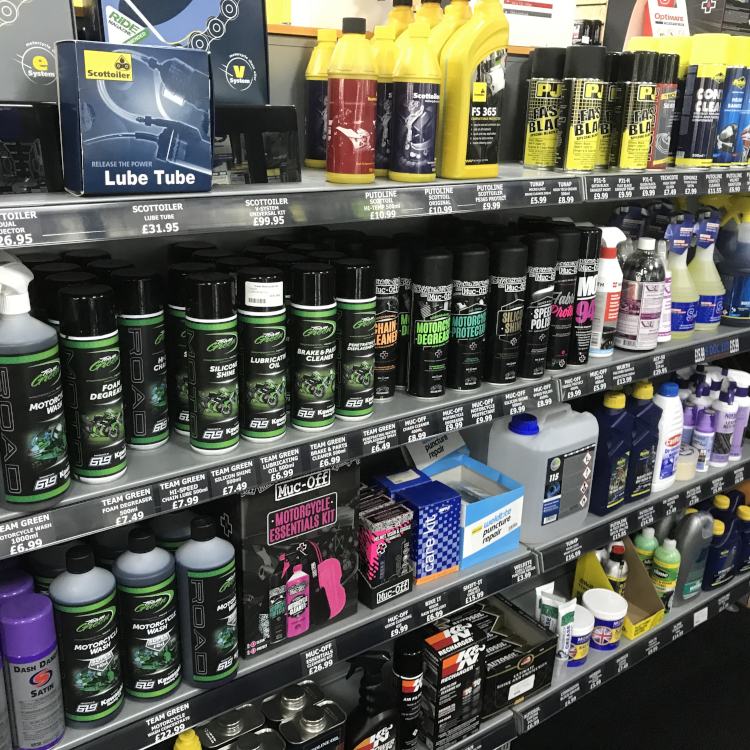 We all like to keep our bikes clean but want to spend more time riding than rinsing and polishing.
When it comes to cleaning bikes, our valeter Stewart Wakeling knows how to get the best results and the best products to use.
"The more you clean it, the quicker it is. If you clean it, and wipe it over, it is ready to go next time but you do need to keep on top of that," he stressed.
So here are Stewart's tips and recommendations for giving your bike some TLC and the products to use - all of which are sold in our dealership or online shop.
Use a spray-on pre-cleaner before washing to loosen some of the muck.
Wash with a good-quality detergent to get rid of all the dirt, grease and road grime.
Use a chamois leather to dry it.
Stewart uses AutoSmart Stardust Eclat spray polish dressing to wipe over the bike, taking care not to get it on the brakes, with a microfibre cloth. It's also good for cutting through a film of chain lube on the wheels.
For black plastic trim he recommends AutoSmart Dash Dandy Satin aerosol – just spray it on and wipe it off to keep trim bright and clean.
After washing, lubricate the chain again to prevent it rusting. He uses Putoline chain degreaser and a brush for cleaning and spray chain lube or wax to protect it.
Good ways to protect your bike from the elements, if you ride in poor weather or all year round, include ACF-50 anti-corrosion spray or GT85 spray lube. Again, spray it all over, apart from the brakes, and wipe off any excess.
"At the end of the day you want a showroom shine without too much elbow grease. If you have the right products you are halfway there," he said.
Visit our online shop to order your cleaning products.