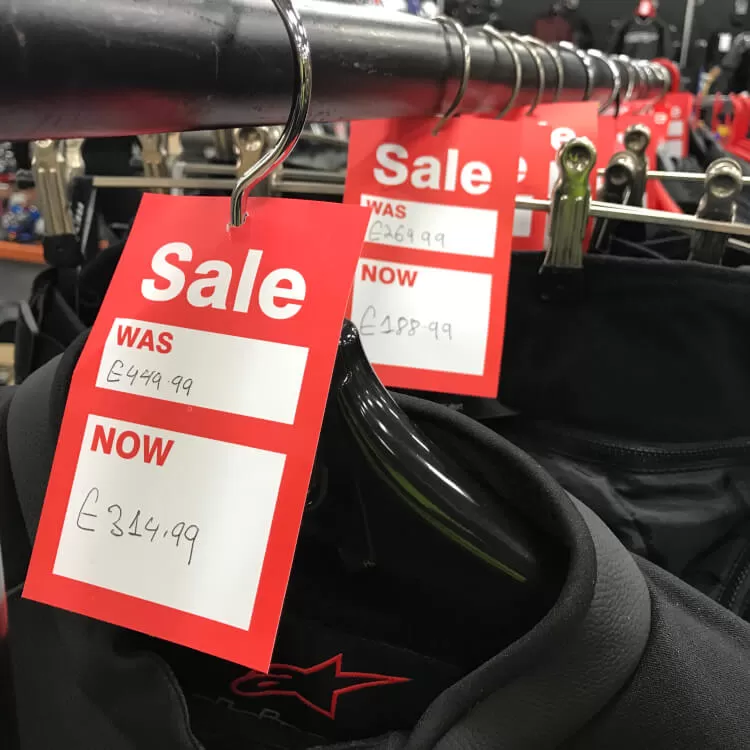 With the summer motorbike season coming to an end, and new clothing due to arrive soon, it's time to clear some stock.
So keep an eye out for our special offers.
General manager Dave Forster said: "We're expecting new clothing lines coming in for 2022, along with winter gear, so keep your eyes peeled for our special deals.
"As the new gear arrives, some existing lines will be discontinued so there are some bargains to be had."
We currently have a couple of sale rails and displays with Rev'It and RST brand clothing, including textile trousers and jackets, and a bin of Rev'It and Alpinestars gloves. We're also doing good deals on leather jackets and one-piece suits.
So pop into the showroom to check out our sale specials.