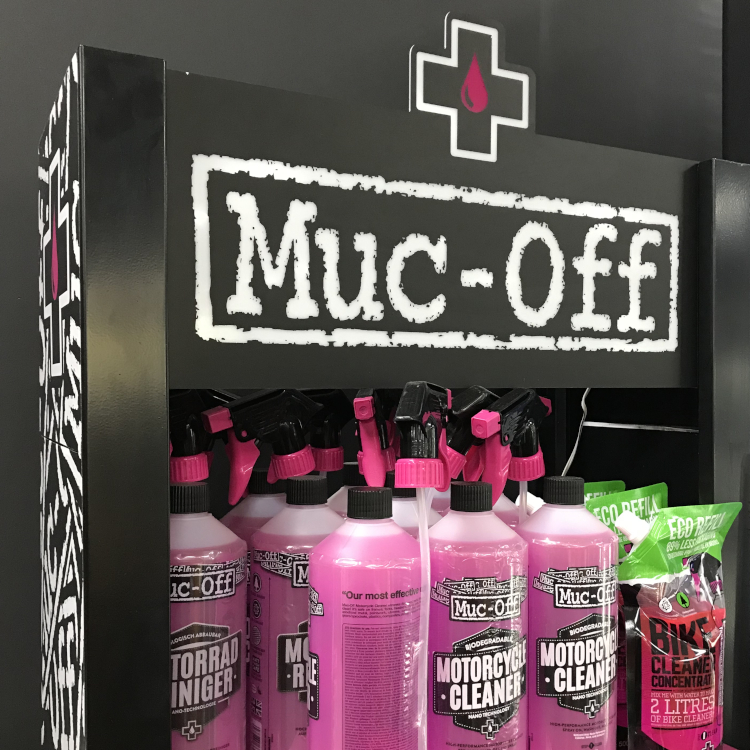 Cleaning and lubricating your motorbike's chain used to be a time-consuming, messy chore.
The result was that some riders didn't keep their chains in tip-top condition but it's so much easier and quicker with modern products.
We stock a range of chain cleaners and lubricants from the Muc-Off and Putoline ranges. They're suitable for standard O, X and Z-Ring chains and are available from the dealership and our online shop.
Muc-Off biodegradable chain cleaner is £8.99 for a 400ml aerosol and the All-Weather Chain Lube and polymer Extreme Lube are £9.99 for 400ml cans.
Putoline Chain and Engine Degreaser is £9.90 for a 500ml aerosol with chain lubes and waxes priced £9.90 to £13.20 for 500ml cans.
It takes only minutes to clean the chain but it makes the bike feel better and, with an average chain and sprocket set costing £100 plus fitting, can save money in the long run.
It also allows you to give the chain a close inspection and check its condition.
Give the chain a good soaking with the cleaner and agitate the grit and grime with a special chain cleaning brush to get between the links and rollers. Then give it another spray to remove all the loose muck.
Wipe off all the cleaner and dry the chain with a clean cloth ready for the chain lube – there are different sorts for different conditions so feel free to ask what is best for your needs.
Shake the can of lubricant vigorously and apply it evenly to all sides of the chain, wiping off any overspray. It's best to leave it overnight before riding.
Dave Forster, parts, clothing and accessories manager, said: "Cleaning and lubricating the chain makes gear changes smoother, the bike smoother and quieter and the chain will last longer.
"And there's less likelihood of the chain breaking which can cause a lot of damage."
We also sell Scottoiler automatic chain lubricators which also help to keep it clean.
So there you have it… quick, simple and no excuses for a grubby, grimy, gritty chain.