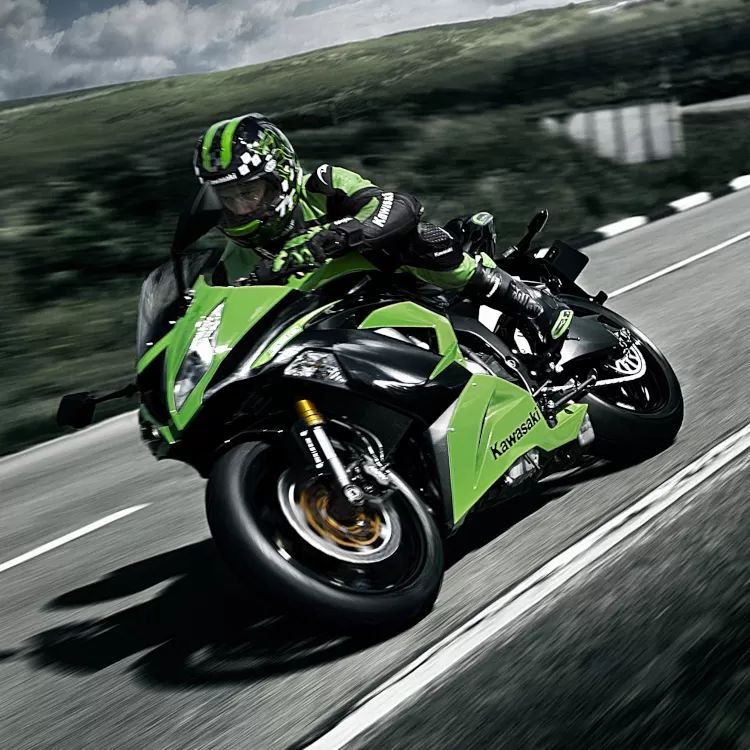 The Kawasaki Ninja ZX-6R, pioneer of the Supersport 600 class, is celebrating its 25th anniversary as it bows out.
Dropped from the 2021 range, the ZX-6R has won a legion of fans, on road and track, and is regarded as an icon so expect used models to be even more desirable and sought-after.
Launched in 1995, the ZX-6R had the first aluminium beam frame in its class and is, for many, the definitive mid-weight Supersport machine with its incredible performance and power-to-weight ratio.
Now it is celebrating a quarter of a century of innovation, racing success and engineering excellence.
The ZX-6R was big enough for riders of a wide range of heights and weights to feel comfortable on but not so physically large that it felt intimidating or unmanageable. A true 'bike of the people'.
The first ZX-6R F model was replaced by the G model in 1998 which saw power rise from 100PS to 108PS and an updated cowling design.
The 2002 J iteration pushed power to 112PS and adopted a 180 section rear tyre and twin headlamps.
The engine also grew to 636cc, considered ideal for creating power and torque. Many Supersport racing series limited capacity to 599cc so Kawasaki also offered a smaller capacity engine for racers.
The ZX-6R moved to fuel injection in 2003 with the B1-H model along with radical new styling, radial mount six-piston brakes as standard and an inverted front fork.
The C1 model debuted in 2005 with even more power at 130PS, styling changes and an under-seat exhaust system.
For 2007 the ZX-6R got a new 599cc engine for road and track. With a refocus on track use, the frame, swing arm, suspension, brakes and body were completely redesigned.
In 2010 the engine was further upgraded and the assist and slipper clutch was launched.
In 2013, a major overhaul saw the engine revert to 636cc with two fuel maps available via a switch on the handlebars. Three-mode traction control was standard and anti-lock brakes available in many markets.
The last significant update in 2019 saw new gearing, changes to meet Euro4 requirements, a quick shifter for upshifts, updated bodywork, new LED headlights and an updated dashboard.
After a quarter of a century, the Ninja ZX-6R has garnered a cabinet full of trophies, numerous world championship wins and titles and fastest laps on track plus a legion of hardcore road-riding fans.
The cutting-edge Ninja ZX-6R will always be a truly iconic machine.