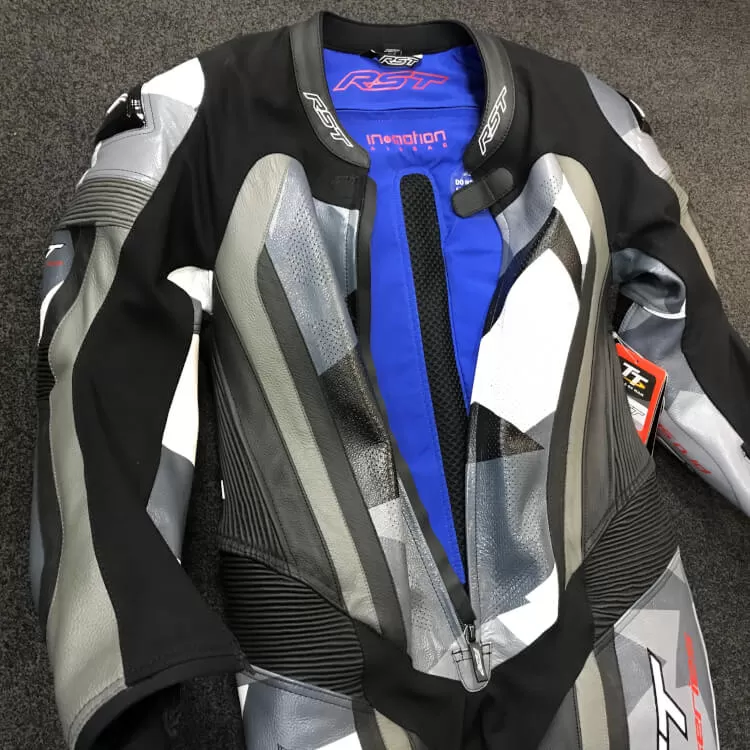 Airbag technology is getting more sophisticated and popular with riders and we now have the RST Pro Series airbag leather one-piece suit in stock.
An In&Motion back airbag is built into the suit to protect the rider in a spill.
The suit, fully CE certified to level AAA, is ideal for track days.
Made from super supple premium cowhide leather, the suit is reinforced with seam-free, four-way woven stretch with motion panels for superior levels of comfort and movement on and off the bike and, importantly, aim the deployment of the airbag if it goes off.
The RST Pro Series airbag suit is priced at £749.99 which makes it look good value compared to airbag vests such as the Alpinestars Tech-Air 5.